BURBANK, Calif. — ANME officially kicked off today at the Burbank Airport Marriott Hotel, however following a weekend of special events, for several participants the show was already in full swing.
On Saturday, System JO hosted its customers at the Exotics Racing racetrack in Fontana, Calif. for a day of driving exotic racecars. The event put guests behind the wheels of Ferraris, Audis and Lamborghinis, among others, as they drove laps around the track and even tried more daring stunts like drifting.
"It is a once-in-a-lifetime experience for most people," System JO's Victoria McCrobie said. "It's a whole-day event that also includes drifting and a Mini Cooper Challenge. People love it and they talk about it all year!"
In the evening, Pipedream Products invited customers aboard a yacht for a party where attendees danced the night away. The pre-ANME festivities were only getting started, as the following day saw even more gatherings.
Attendees were up bright and early yesterday morning for CalExotics' 25th anniversary party that was held inside a soundstage at Universal Studios Hollywood. Decked out in CalExotics' signature red, black and white colors, the venue hosted hundreds of the pioneering pleasure products company's customers and industry friends. Towards the end of the brunch, founder Susan Colvin took to the stage to honor clientele as well as employees that have been with the company almost as long as its existence.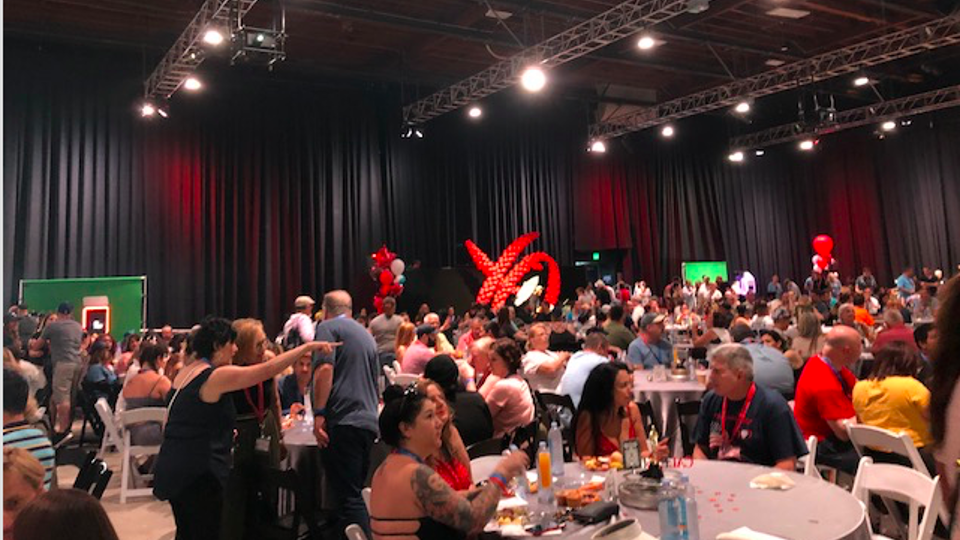 "Every person that's here today is important because you've helped us grow," Colvin said. "Some of you might remember when we started, [we would say] 'Would you please try our product,' and some of the people in this room were the first to say 'yes, we'll try it.'"
Colvin also took a moment to spotlight her "right hand," CalExotics Vice President Jackie White, who's been with the company since it started.
"She's smart, capable and really good with people," Colvin said. "I want to thank Jackie today because it's been 25 years! And through it all, she's been my rock."
Colvin went on to name other employees that have been with the company for more than a decade each, including sales executives Lupe Martinez who's been with the company for 17 years, and Austin Ferdinand, who joined CalExotics 13 years ago.
The company delivered a memorable experience for attendees as they were allowed to roam through the theme park for as long as they liked for the rest of the day. By 6 p.m. however, attendees made it back to the Marriott in time for XBIZ's yacht rock party that featured a special live performance by The Windbreakers, which is fronted by ElectricDistro's Zach Goode. The sales executive/singer and musician was joined on stage by other musically talented industry execs — Gary Sunshine from Lion's Den and Adam & Eve's Ken Lassiter, who did his signature performance of ACDC's "You Shook Me All Night Long." The Windbreakers' set-list also included other popular 80s tunes like "Sledgehammer" and "Don't Stop Believin'." To check out a gallery of photos from the event, click here.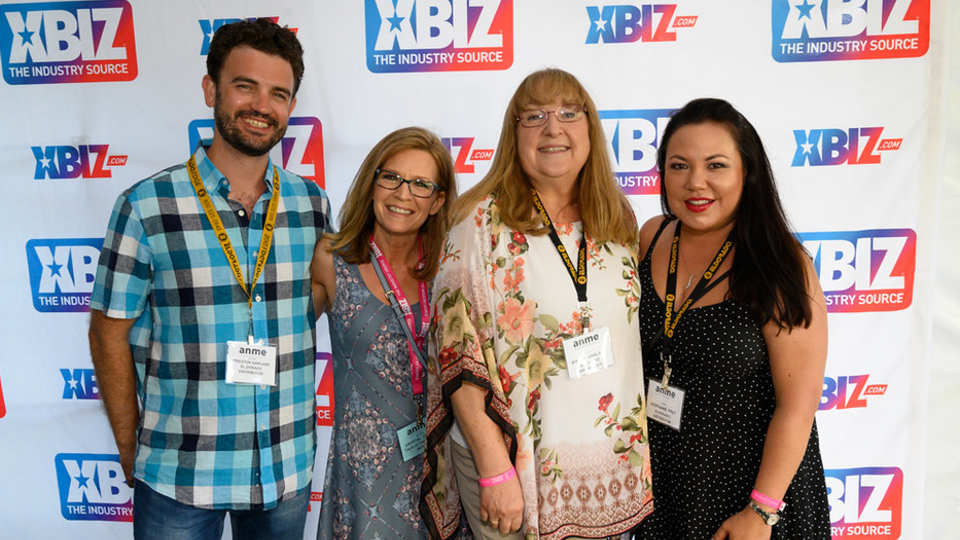 The welcome reception served as a pre-party for some attendees, who were whisked away to XR Brands' 20th anniversary celebration at Castaway restaurant, which is situated atop a mountainside in Burbank overlooking the city. The celebration brought together the manufacturer's customers and other supporters for a nighttime cocktail party that provided food, dancing and entertainment, including magic, tarot card reading and BDSM-themed caricature drawing.
For some, it was a long day and late night to say the least, but ANME exhibitors and buyers were up bright and early the following day for the official start of the trade show.
Doc Johnson presided over its booth to showcase a number of new product releases, among them were several new molds of performers, camgirls and Instagram personalities. Among the new additions to Doc Johnson's Man Squeeze line were Men.com and SeanCody.com stars including JJ Knight and Pierce Paris. New Main Squeeze masturbators include new molds of Natasha Nice and Honey Gold.
"They have huge followings and have won awards," Doc Johnson Marketing Manager Thao Dipolito said.
The Pocket Pussy line also has been expanded by the addition of masturbators of adult stars Ariana Marie, Sophie Dee and Leyla Star. The company also debuted a new dong, molded directly from rapper/reality TV star Safaree Samuels.
The company also unveiled new additions to its popular iVibe line, which is being promoted with artwork created by noted illustrator Robin Eisenberg.
Magic Wand took a simple approach to promoting the famous massager at ANME. The modern, clean-looking booth showcased three new retail displays that showcase the Magic Wand's three models — the Original, Plus and Rechargeable. The new displays feature the product highlights of each style.
"The brand is so strong, it basically sells itself," said Eddie Romero of Vibratex. "The word of mouth makes a great intro for us and our new marketing and displays highlight the key features that differentiate each one."
Rock Candy Toys showcased its newest releases along with revamped product packaging.
"The show couldn't be better for us," said Casey Murphy, Rock Candy Toys' product educator. "The hard work poured into Bedroom Products and Rock Candy has been so well-received and we're only halfway through the first day of the show. We're truly grateful for all of the support."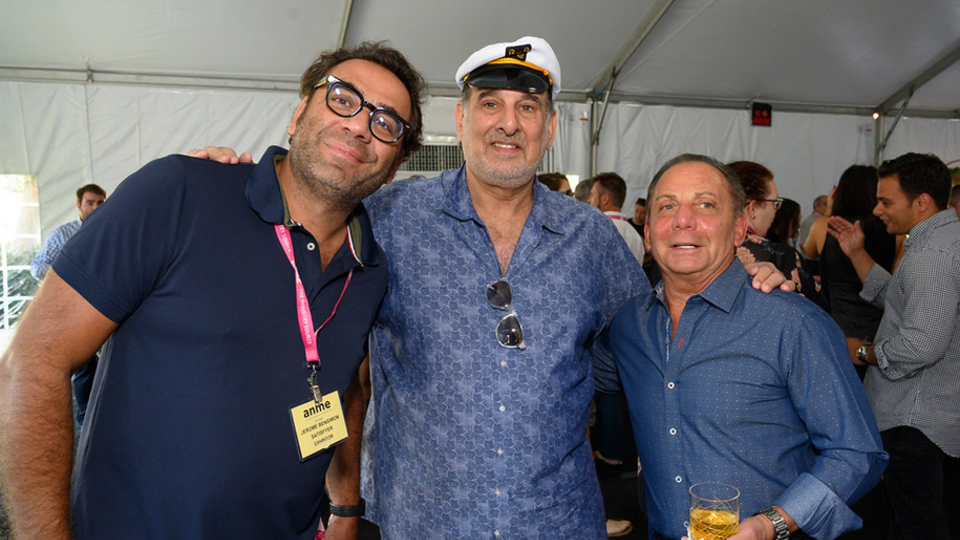 In the main room of ANME, WOW Tech showcased new releases from We-Vibe and Womanizer side by side. Among the new releases was Womanizer's Starlet in new sapphire and coral colors.
"People love the packaging," WOW Tech's Denny Alexander said. "It targets a younger audience."
For its new app-controlled anal toy Vector, We-Vibe consulted with experts in male pleasure, Alexander added. The rechargeable, waterproof, whisper-quiet Vector is designed for comfort and pleasure with two motors that work together to stimulate both the prostate and the perineum.
For female pleasure seekers, We-Vibe's Moxie panty vibe is a unique version of the popular style of toy, which is discreetly small and bendable to fit snugly against the body, and attaches to the panty with a firm magnet.
In a nearby booth, pjur showcased its array of lubricants with new retail displays and other point-of-sale materials that highlight the brand. Alexander Giebel, CEO and founder of the pjur group, was on hand to show before and photos of retail stores' lube sections that have been updated with the company's branding.
"The concept is based on three things — to draw customers into the store, provide an orientation of our products and to make them buy faster," he said. "The POS material supports this because it's helping to create a more attractive in-store experience."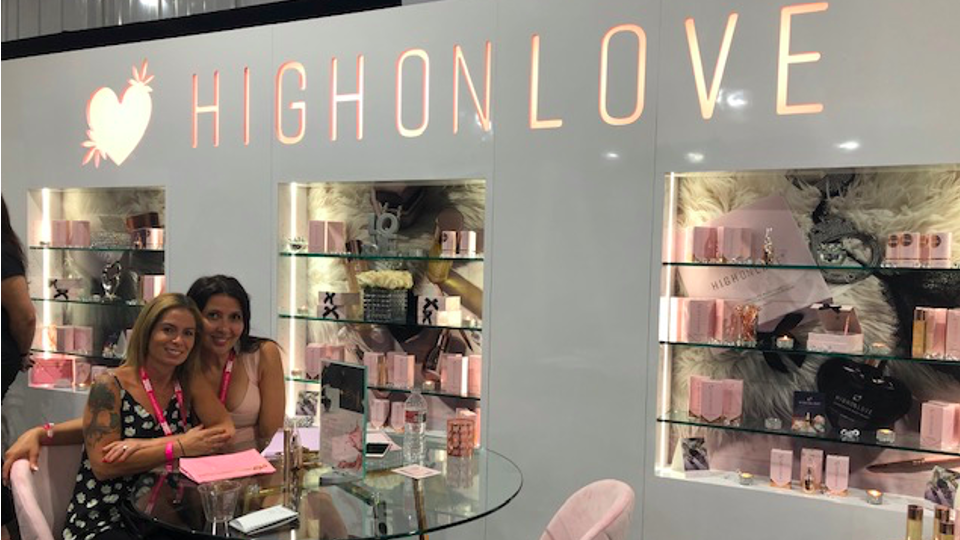 Across the walkway, Xgen Products showcased its newest items than span multiple categories. Among the new items was the VIP collection of lingerie, which features six styles that have a "Euro feel," according to Xgen Products President Andy Green.
The Frederick's of Hollywood collection also expanded with new "price point items to get more people involved with the brand," Green said of the new items, which retail for around $30. Xgen also presented new Zolo masturbators — the Cock Pit, the touch-activated Stealth and the Thrust Buster.
As ANME wound down after its first day, attendees made their way to client dinners or gathered once again at the party tent, where the evening's entertainment consisted of a Comedy Night presented by Pauly Shore's Insane Comedy Posse. The three-day expo continues through Wednesday.
https://www.xbiz.com/news/245457/anme-kicks-off-with-eventful-weekend
Tags:
adult retail
sex toys